Raspberry ripple and pistachio parfait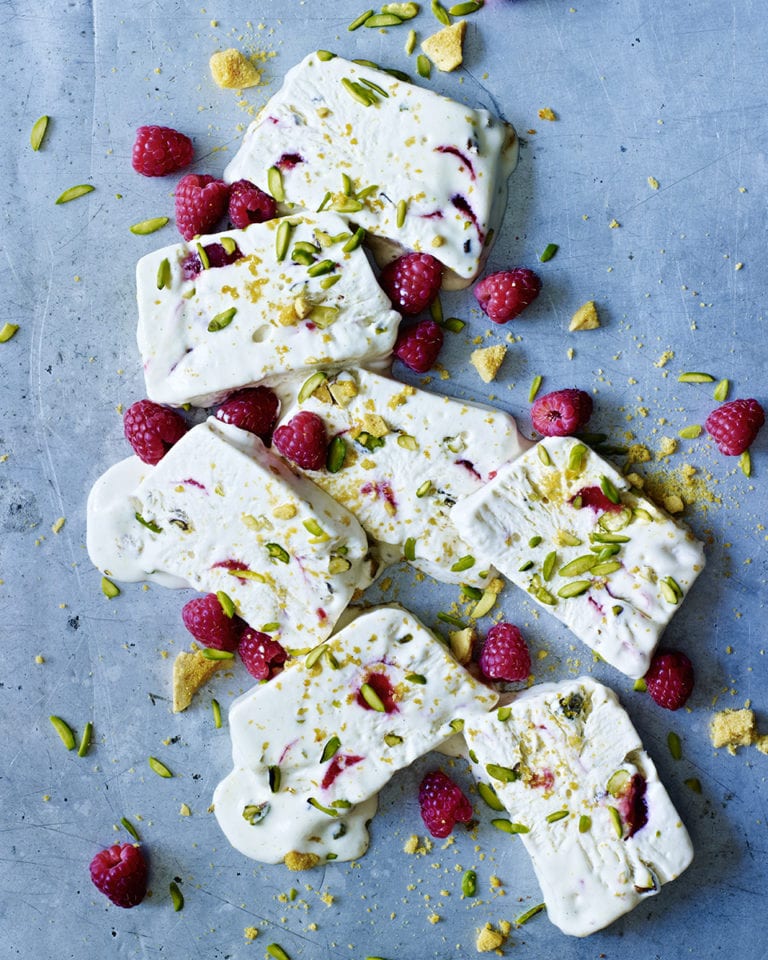 This raspberry parfait recipe is easy to make, tastes amazing and is much better behaved than ice cream. It's the perfect make-ahead dessert.
If it's ice cream you're after, you could try this raspberry ripple recipe.
Ingredients
2 large free-range eggs, separated
50g caster sugar
½ tsp vanilla bean paste
200ml double cream
Handful unsalted pistachios, chopped, plus extra to serve
Savoury cheeseboard cheesecake with honey-roast grapes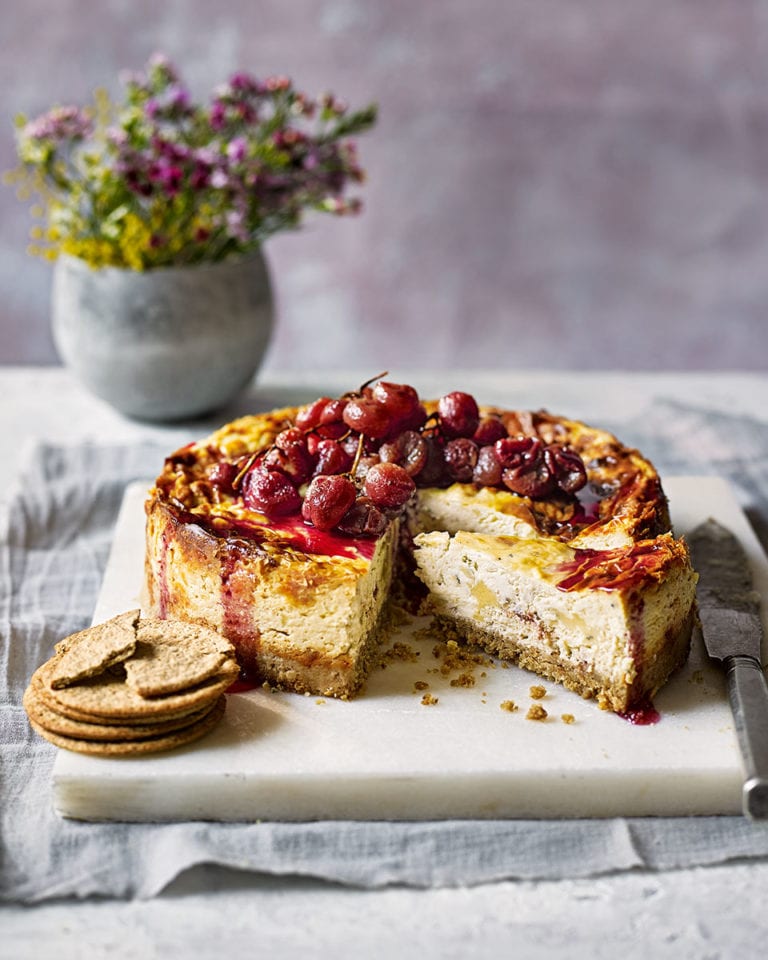 A cheesecake but not as you know it. This savoury recipe, made with an oatcake base and topped with a ricotta, brie and goat's cheese topping and sweet roasted red grapes is the ultimate way to end a dinner party.
Like this idea? See all our (sweet) baked cheesecakes.
Ingredients
200g oatcakes
2 tbsp freshly grated parmesan
100g butter, melted
280g full-fat cream cheese (we used Philadelphia)
400g ricotta
100g brie, cut into small chunks
100g soft goat's cheese, cut into small chunks
150g blue cheese, crumbled (we used stilton)
4 large free-range egg yolks (see tip)
125g membrillo, cut into 1cm cubes (see Know-how)
500g red grapes on the vine
1 tbsp runny honey
Drizzle olive oil
Mini burnt cheesecakes with rhubarb and orange compote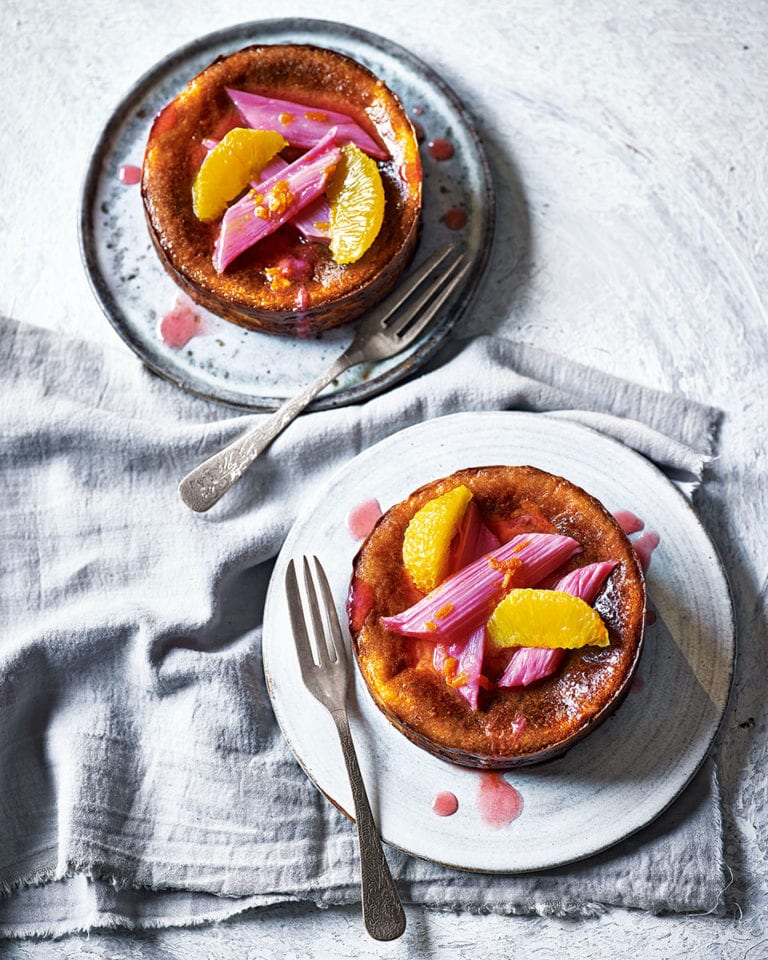 Don't be put off by these individual cheesecakes being 'burnt' it means the toasty caramelised edges pack in more flavour… plus you can't go wrong with the recipe!
Want to make a full-size version? Try Ruth Reichl's burnt cheesecake recipe inspired by La Vina in San Sebastiàn.
Ingredients
2 x 280g packs full-fat cream cheese (we used Philadelphia)
110g caster sugar
2 large free-range eggs
150ml double cream
1½ tbsp plain flour
For the compote
400g rhubarb, cut into 5cm chunks
2 oranges
2 tbsp demerara sugar